A primer plays an important role of an undercoat to most, if not all top coats. A primer essentially "extends" the capacities of the top coat by increasing the coverage of the top coat and improving upon the properties of the top coat.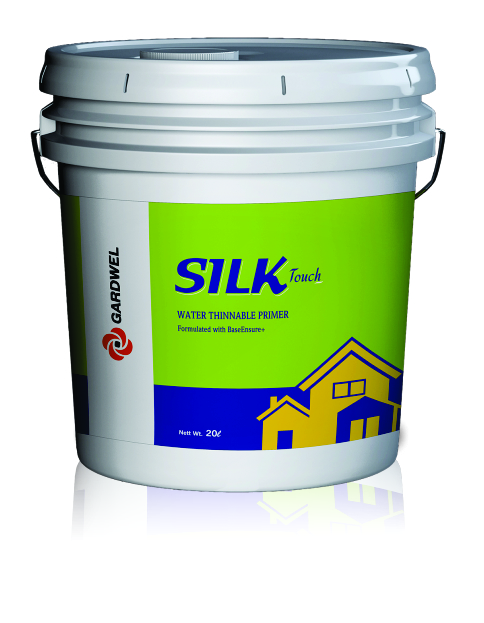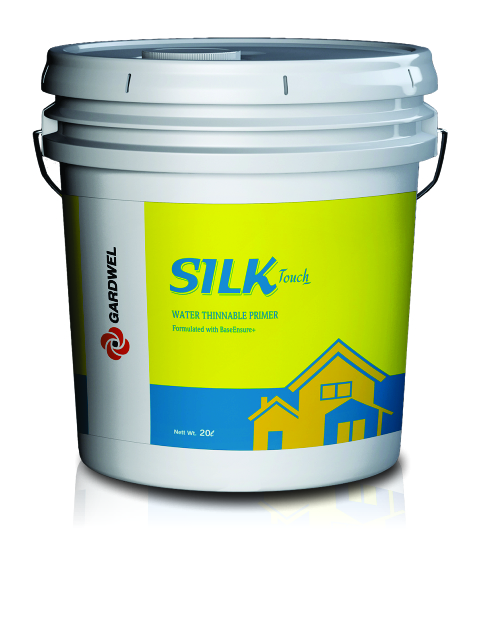 Thus, it also reduces cost of the overall project, and makes it stand out further more. A primer is generally applied over putty, be it acrylic based or cement based. We believe a primer coat is essential for enhancing the finish of the top coat and highly recommend priming the surface before the application of the top coat.
At Gardwel, we manufacture three grades of primers:
Elastomeric Primer – A primer that in itself encompasses an elastomeric film, increasing the water repellent properties
Silk Touch Premium Primer – A primer which can be used for exteriors and interiors
Silk Touch Primer – A primer that is mainly used for interiors
In addition to Acrylic Primers, we do also manufacture a Cement Based Primer, a powder based primer which can be mixed on site.